The domaine started the conversion to organic in May 2011, harvested the first labelled cluster of grapes in 2014, and is delighted to have found a restored balance in the ecosystem: the wild orchids, the ephippigeres, the birds and butterflies are all signs of a healthy environment.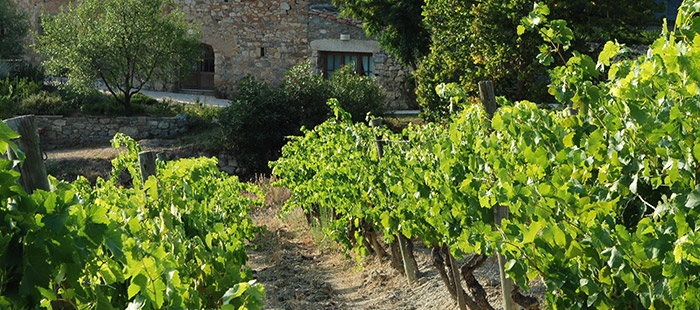 What does organic mean ?
Exclusively natural treatments ( no use of pesticides, herbicides or systemic products)
Mecanical or manual weeding
A soil amendment with natural compost
A constant attention and care in order to detect and act against the phytosanitary risks as soon as they manifest themselves.
Why organic?
To create a vigorous vine, with a healthy fruit, a wine of incomparable quality
To create a wine which has reached its full potential: an expressive and balanced wine
To create a sustainable production which respects the soil, the subsoil, the vines and the ancient balance between fauna and flora
Because our goal is to create a harmonious relationship between the « terroir », the vines, the winemaker and the consumer